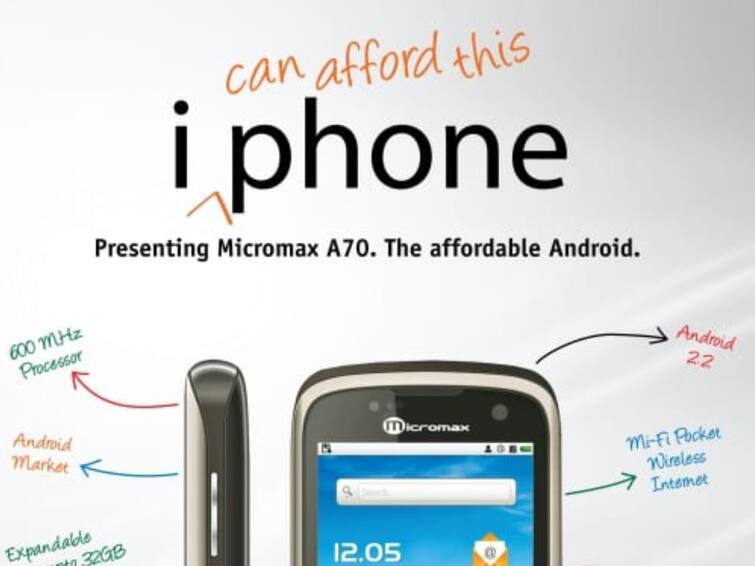 Competition is not just healthy for any market (it gives consumers more options and spurs innovation) but is also immensely entertaining for the general observer. It would be truly a dull life if our lives were populated by brands that stuck to their own business and did not take time out to have a go at each other.  And that is one of the things that make tech such a colourful world is the fact that it is packed with rivalry.  
Google vs Apple, Google vs Microsoft, OnePlus vs Xiaomi, Apple vs Microsoft, Nothing vs Something else…rare indeed is the period of time that passes without some mad ad swipes by one brand at another. Samsung has been the busy one in this regard of late with its recent ads taking down the iPhone, but this is unlikely to be the last time something like this happens. 

Here are seven instances of brands taking to ads to get one up over their rivals:
Get a Mac (Mac vs PC): Competitive ad series done right
It is perhaps impossible to get into tech ad rivalries without talking about one of the most iconic competitive tech series, "Get a Mac". 
Launched in 2006, the ad featured actor Justin Long as the young, cool, and casual Mac while comedian John Hodgman starred as the more formal, boxy, and slow-witted PC in the ad campaign. 
The idea behind the campaign was simple — to show how Mac is better than PC and kudos to Apple because while the campaign was funny, witty, and competitive, it never got to a distasteful stage. 
There was healthy back and forth between the Mac and the PC characters, which eventually showed how the Mac handles all the computer chores better than the PC. 
These ads used to be simple and short. Apple only focussed on one feature (or advantage) that Mac had over the PC and that was about it. These ads never cornered a particular brand or talked about specs or numbers but in very simple language and more importantly, with a comical edge, delivered the difference between a Mac and a PC. 
In our opinion, this remains one of the best examples of how competitive ads can be about more than smearing dirt on the rivals' faces.

Motorola vs iPad: using Apple's own approach to take a dig at it
The tablet market may be dominated largely by Apple now but this does not mean that the iPad did not have some solid competition and competitive ads thrown its way along this journey.
One such ad was by Motorola back in 2011 with a Super Bowl ad called 'Empower the People'. The minute-long ad took a very clear, yet masterful punch at the Cupertino tech giant which even then had a very strong hold over the tablet market. 
The ad showcased a smartly dressed man in a sea of people wearing baggy white jumpsuits, resembling Apple's very popular shopping bags. Much like the iconic ad, Apple aired during Super Bowl 1984, this commercial also showed a sea of people were very zombie-like, staring into space while wearing what looked very similar to Apple's earpods. 
It's not a surprise that only the man dressed differently is using the Motorola Xoom tablet. 
Another subtle yet impactful dig at the Super Bowl ad that Apple aired was that the man was shown reading George Orwell's 1984 on the tablet. Motorola with this ad very cleverly turned the tables on Apple by taking one of the most legendary ads by Apple and using it to advertise its own tablet. 
The core idea behind the two ads was also very similar but because Apple had become the tech giant it was once warning people against, Motorola used the opportunity and turned the ad on its head, using it against its very creator. 

Samsung's 'ingenius' ads on Apple: Ingenious indeed
Samsung and Apple have been arch-tech rivals since the beginning of smartphone times. Both brands have come up with sometimes very clever and interesting and other times quite boring but this ad campaign by Samsung targeting the iPhones definitely fell in the first category. 
The Ingenius ad campaign by Samsung in 2018 took direct potshots at Apple's iPhone and the brand did not even try to be subtle about it. Samsung carried out the whole ad series in a very "Mac vs PC" manner. 
The ad series was set up in an Apple store where a service rep (Apple calls service execs Genius, with the service section referred to as Genius Bar) is answering questions and addressing queries of the people walking in the store. 
Samsung used simple questions like "where is the SD card slot on the phone" or if, "the phone comes with a fast charger" and used those questions to highlight how the Galaxy S9 was superior to the iPhone. Calling it Ingenious was another dig at Apple because many of its service executives at Apple Stores come with the Genius designation, and all the issues highlighted in the ad series were responded to with solutions that either required investing more money or were no solutions at all, making them appear like anything but geniuses. 
Samsung took the ad off the waves later because some felt it was actually giving too much attention to its rival but it did provide some spiky, comic relief. 

Micromax makes fun of the iPhone: i 'can afford this' Phone
Samsung is not the only brand that mocked iPhones in its ads. Even brands that were never really in the same price segment as the iPhone, took jibes at the smartphone. One such brand was Micromax. 
There was a time when Micromax was a major smartphone player in India. The homegrown brand had created some very good and affordable smartphones that helped the brand make a very prominent name in the market for itself. 
While Micromax may be out of the Indian smartphone scene now, the native tech name did create some very attention-grabbing ads in its days of existence. One of these ads was for the Micromax A70. 
The Rs. 7,999 phone took it upon itself to poke fun at the iPhone which was not even technically its competition. But Micromax took that very sentiment and used it to create an ad that poked fun at Apple. 
The bold headline of the ad read "iPhone" but between"i" and "Phone" was text reading "can afford this" which made the sentence, "i can afford this phone",  clearly making fun of the iPhone for its expensive price tag. 
Along with this punchline, the ad also had the image of the phone, highlighting the features that it not only shared with the iPhone but also pointing out those that it had and the iPhone did not (like expandable memory). 
While it may not have changed the minds of those who were going to buy an iPhone, it surely would have made those buying the Micromax A70 feel better about their purchase, and of course, it got the Indian brand a lot of mileage by placing it in the same light as the iPhone. 
Nokia vs Apple and Samsung: Don't fight, switch 
Nokia added a new dimension to the smartphone wars (which had mainly been between Samsung and Apple for a few years) in 2013.  
The brand had switched to Windows Phone and released a hilarious ad showing how the whole Samsung vs. Apple debate would be over if all those fighting would just switch — switch to a Nokia Lumia 920, that is. 
The ad was set in a wedding scene where two groups, one of Apple fans and the other of Samsung fans get into a brawl about whose phone is better. This was a very clever dig at Apple and Samsung fanboys that keep arguing about how their respective phone is better, especially on the Internet.  
The argument between the two sections heats up and degenerates into an all-out fight, ruining the wedding arrangement completely. Meanwhile, two waiters using their vibrant coloured Nokia Lumias, stand in the middle of the chaos wondering if these people would still be fighting if they knew about the Nokia Lumia 920. 
The ad ends with the words "Don't Fight. Switch" on the screen. The hilarious ad very cleverly poked fun at both Apple and Samsung and highlighted the Nokia Lumia. 
The phone did not do as well as expected, but the ad got a lot of attention. And a sequel later on too.

OnePlus cactus test: Every phone-y rose has its thorns 
The Android vs. iOS debate might make more headlines, but there is actually a much more intense battle going on between different Android phones. One of these never-ending battles has been between OnePlus and Samsung. 
Ever since OnePlus stepped into the Indian market and brought along its "Never Settle" and "Flagship killer" ideology, it made enemies out of many brands and Samsung leads that enemy parade. Adding fuel to the competitive fire were a number of "unsettling" ads comparing phones from Samsung and OnePlus. And perhaps none was as unsettling as the OnePlus 5T Cactus Test ad. 
In the 44-second long ad, OnePlus gave the OnePlus 5T and the Samsung Galaxy Note 8 to two men, wearing nothing but protective glasses and briefs. The ad claimed to highlight the processing speed of the two phones and show which one of them is faster.  
This is done by making both men open 20 apps on their respective phones. Oh, and while they are doing so, they are bombarded by bits of thorny cactus. Of course, the OnePlus 5T won this race. The cherry on this cactus cake was the very clever voiceover in the ad. 
While the ad was very entertaining and refreshing to watch, we are sure the two men who participated in it did not feel quite the same. 
This was a very unique and edgy ad which changed how many of us saw competitive ads, making all the others look relatively polite and civilised.  

Asus makes fun of OnePlus and Xiaomi: Poster-punch 
Another clash of the Android titans took place between Asus and OnePlus and Xioami. 
In a series of posters in 2015, Asus took a jibe at both OnePlus and Xiaomi. When Xiaomi and 
OnePlus first came into the country, they brought in the concept of flash sale, where a limited number of devices went on sale online and were sold to those who were first to hit the "buy" button on websites. 
While these flash sales did benefit brands in generating hype and making customers queue up online, they could be very frustrating for customers who often saw them go out of stock as soon as the sale began. 
Asus leveraged this frustration to take a swing at both Xiaomi and OnePlus through hilarious posters that read in big, bold letters, "This is not a flash sale" and "this is 'har pal happiness'". 
These posters very subtly made fun of how other brands used to have flash sales at specific times and asked customers to stand in virtual queues to buy their smartphones. For good measure, the posters also highlighted the special offers and discounts coming with the Asus ZenFone 2. 
These posters were not the best when it comes to the visuals but definitely had the right competitive punch. 
And one more…when Apple hit back at BlackBerry in a 'fruity' battle
While it seems standard practice in tech advertising to have a go at Apple and its products, it is rare to see Apple hit back at an ad with one of its own. 
Well, that happened in 2009 when BlackBerry attacked the iPhone with a short video. The video showed a blackberry (the fruit, not the phone) being fired (after an elaborate, gun-cocking sound) at an apple (the fruit, not the brand) in slow motion and destroying the apple totally, followed by the words: "The world's first touch-screen BlackBerry. Nothing can touch it." 
It was simple and direct, and made headlines. But to the surprise of many, Apple actually reacted to it. 
A few days later, the Cupertino giant released an ad with almost the same visual and sound settings, but this time with a twist — the blackberry is shattered to bits when it strikes the apple, which remains utterly unharmed. 
This was followed by two words: "Simple facts." Quite an exchange and one of the rare times Apple reacted almost immediately to a competitor's jibe.